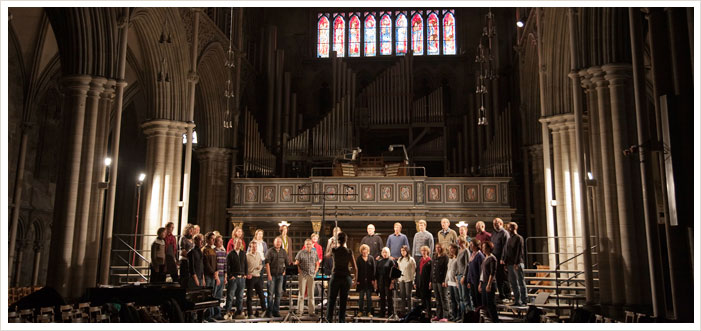 Choir Manager helps choir directors, managers, and singers around the globe to organize their choirs online – securely and with minimum effort.
Choir Manager began in 2009, when founder Alexander Leschinsky rejoined Cologne Cathedral's chamber choir "Vokalensemble Kölner Dom" after six years of paternal leave. The choir had tried a lot of tools to effectively organize concert dates, commitments, attendance, and address lists, among them Doodle and Google Docs. Unfortunately, these solutions simply were too general, and did not take into consideration the specific needs of choirs. For instance, of what value is a Doodle count of 20 singers coming to a concert if you do not know how many of them are sopranos?
With Alexander's 10 years of experience as managing director of a major streaming media company, a prototype was developed in close collaboration with the choir's director and singers. The result worked so well that we decided to broaden the scope of the application, and open it to the public. In early 2011 we added some 10 more choirs to a closed beta of Choir Manager and adjusted the functionality in many, many iterations. We still have tons of things on our wishlist, but the application is already so useful, stable, and secure that the right time to open it to the public has come. We hope you will enjoy working with it as much as we do!